Family Promise of Larimer County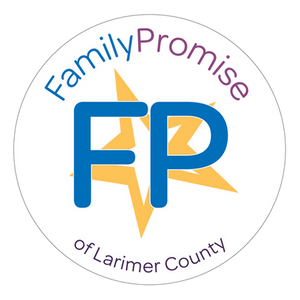 Family Promise of Larimer County
Shelter Program
Family Promise, a program of House of Neighborly Service, serves children and families experiencing homelessness. Families accepted into the 60-day Shelter Program are warmly welcomed and immediately provided all of the resources HNS has to offer. Following the best practices of Family Promise National, each family's situation is assessed and goals are prioritized, such as: sustainable employment, establishing safe childcare and school enrollment for children. 
Common barriers that keep families from competing in the tight housing market in Colorado are: 
Poor credit history
Past evictions/property debt, utility debts/collections
Lack of living-wage employment
These are areas that our case managers, partnered with other agencies in the community, will help Family Promise participants address.
Families in the Shelter Program are hosted at a partner hotel up to 60 days; room renewals are done on a weekly basis after each family's case management meeting and as progress is made. Adults are connected to vital resources, including but not limited to House of Neighborly Service and other partners within Life Center and surrounding community. Accountability is essential for families to address their barriers to housing. The program requires limited spending, budgeting, debt reduction, repairing credit issues, and establishing savings. Families are responsible for their own transportation.
Children of school age may qualify to be transported by the Thompson R2-J School District to keep them in their current school as possible.
---
Day Center Program
Monday - Thursday, 9:00AM-3:00PM                                        *Must have birth-to-school aged children to be eligible for Day Center usage.
Call 970.663.1716 for more information.
Day Center respite for children and parents
Showers
Washer and dryer
Computer and printer access
Resources
Budgeting support
---
Grow with Google - Career Certificates
Jump-start your career with a Google Career Certificate Scholarship! Prepare for entry-level positions in data analytics, digital marketing and E-commerce, project management, user experience design, or IT support - no college degree or relevant experience required.  See https://grow.google/certificates for more information, and contact us for your FREE jump-start!  You must sign up by July 2023 and all certificates must be completed by December 31, 2023.  Email fpvol@honservice.org (subject: Grow with Google) or call 970.663.1716.
---
Affiliations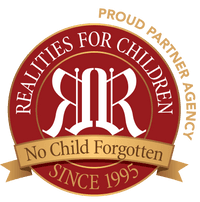 Alternative Shelter for Homeless Families
Family Promise of Larimer County partners with the local churches throughout the year to host families experiencing homelessness. Due to COVID, churches have had to opt-out of hosting families participating in the shelter program. Our team is being proactive in raising funds so that the alternate shelter options can remain in place giving families the continued opportunity to become housing ready.
Give today to help shelter families experiencing homelessness.
---
Location and Contact Information:
1511 E. 11th Street, Suite 200 (located within the Life Center)
Loveland, CO 80537
Phone: 970.663.1716
Email: contact@honservice.org
Hours of Operation:
Public Walk-In Hours: Monday - Thursday, 9:00am to 4:00pm.
Staff is available to families participating in the Shelter Program 7 days a week.
---
Your First Visit to Family Promise
What to Bring
You will need to bring the following with you to your first visit:
A Photo ID for all adults receiving services.
---
Follow Family Promise of Larimer County