Business Partnership Opportunities
House of Neighborly Service is part of the solution during difficult seasons of job loss, business closures, economic turmoil, and public health crisis by assisting and advocating for families and individuals who are going through the effects of poverty and crisis. We provide basic need services that help to stabilize a household, such as food, clothing, utility assistance, family support and education, and resources for individuals and families that are experiencing homelessness. Join us as we continue to bring help and HOPE!
Preview the following partnership opportunities and see where YOUR business could make the greatest impact. Let's talk soon!
Rope For Hope - Primary Fundraiser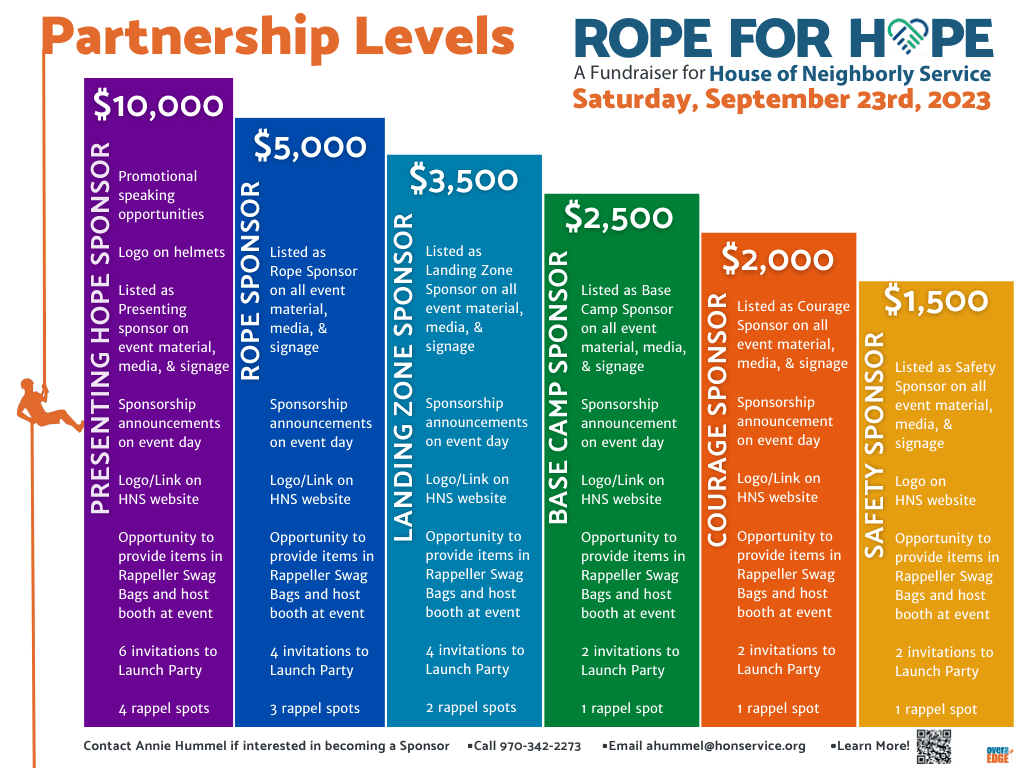 Rope For Hope is a unique and thrilling way for you and your company, friends, or family to support the life-changing work of House of Neighborly Service.
If you crave adventure and want to help people facing low-income or crises in our community, then Rope For Hope is for you! 
Don't miss out! Find out more about Rope For Hope:
---
Ongoing Partnership Opportunities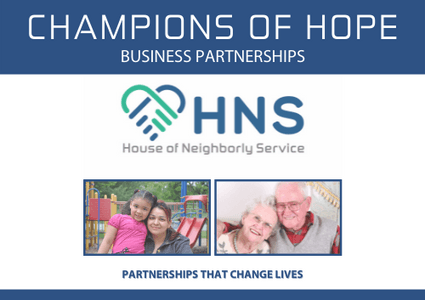 Partner with us to ensure HNS continues its life-impacting work!
Your partnership is 100% tax-deductible and a strategic way to highlight your business or organization's community involvement.
Food and Clothing Drives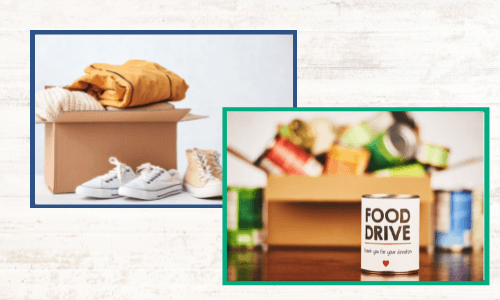 A great way to involve your employees, colleague or business partners is to hold a food or clothing drive for HNS. When you link arms with others, your impact is sure to be much greater. 
Contact Erin for a food drive, ebecerra@honservice.org or
Alma for a clothing drive, ablanco@honservice.org
---
For more information on how your small, or large, business could partner with House of Neighborly Service and your community contact Cheryl Wong,  970.342.2305 or cwong@honservice.org.